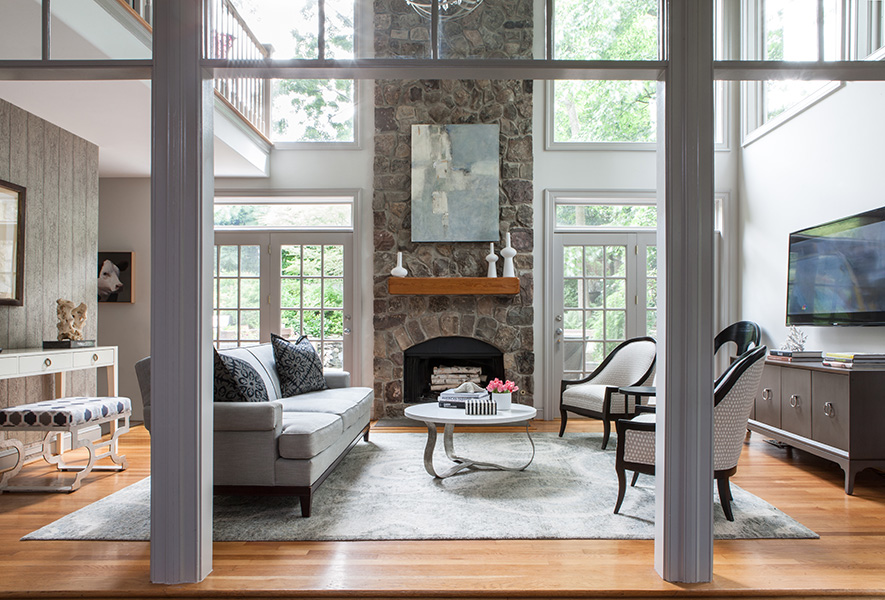 Dennis and Joe have a large, light-filled house. New construction meant lofted space and open floor plans with traditional styling. Running a busy dental practice by day and a busier social life by night, this couple needed a professional to take the lead on making their house a home.
That's my cue!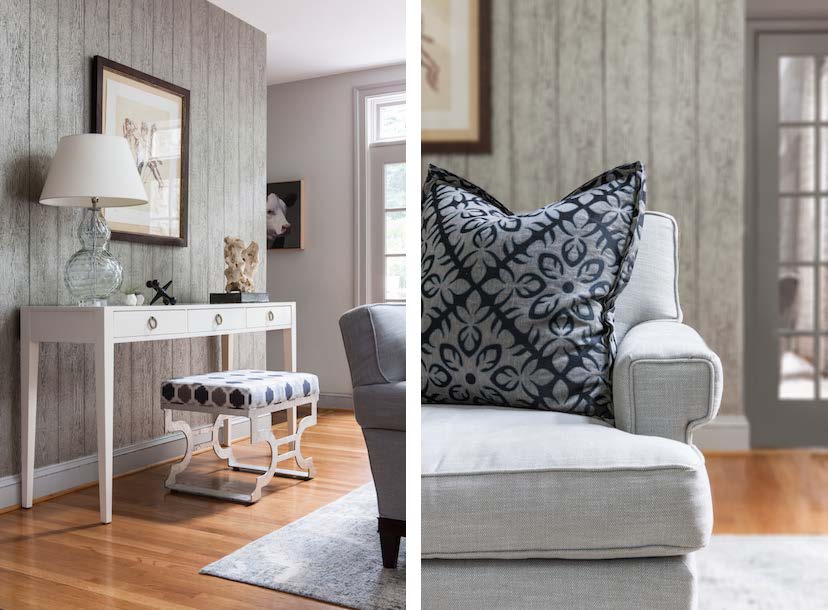 They wanted to take risks, and stay away from "matchy-matchy".
To start, we gussied up a plain ol' TV room and gave it a healthy dose of luxury.
Our plan was initially inspired by an abstract painting hanging over their stone fireplace. We brought in their love of the outdoors to make things cozy and used family furniture whenever possible for nostalgia and comfort.
I took their love for one-of-a-kind objects and started making a design plan. I aimed to solve their biggest frustration: their "forgotten family room" which is a spacious room at the back of their home, connected to their kitchen. The room was a great space that was spacious and bright, but not at all cozy or joyful, and certainly not "them."
I wanted to create a comfy space functional for everyday curling up with puppies and watching TV after dinner, yet chic enough for hosting the pre-dinner kitchen overflow and cocktails during parties.
I went looking for contrasting textures and materials. I wanted to balance patterns and scale, and use non-traditional colors as neutrals to create an overall sense of "wow".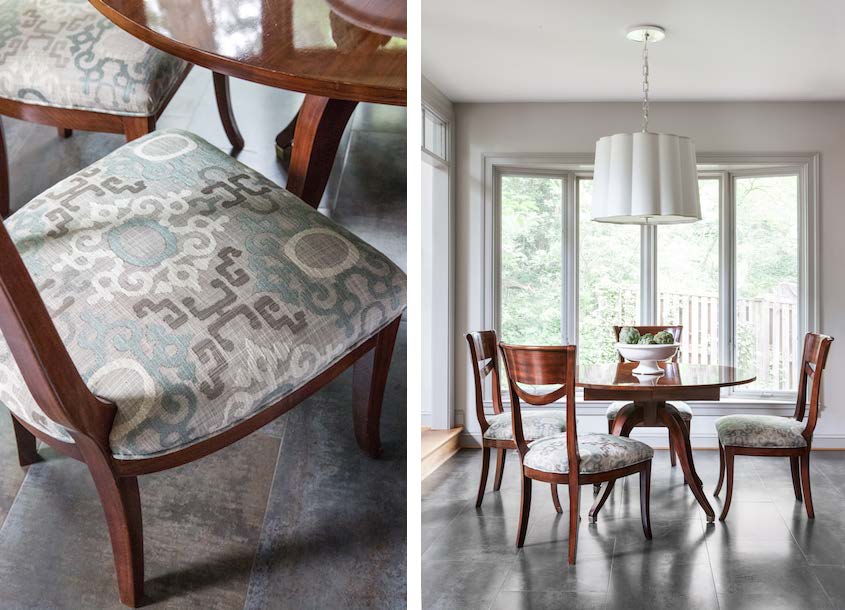 We rounded out the space by extending our updates into their eat-in kitchen via a chandelier swap and addition of another unique textile. The soft scalloped pendant by Barbara Barry and newly upholstered chairs tied into the Family Room in just the right way. Furniture they nearly donated all of a sudden became just the thing to soften the more modern pieces in the adjacent room.
Dennis and Joe loved the nod to the classics juxtaposed with new and different globally-inspired pieces. For this project our design aesthetic could be described as Middle Eastern/tribal meets mid-century modern. We played to their sensible side with proportion and balance, and stayed as far away from boring/bleh as we could.
We call this room a huge success. I think our editorial friends agreed. It was featured in DC Modern Luxury. #nobigdeal, right?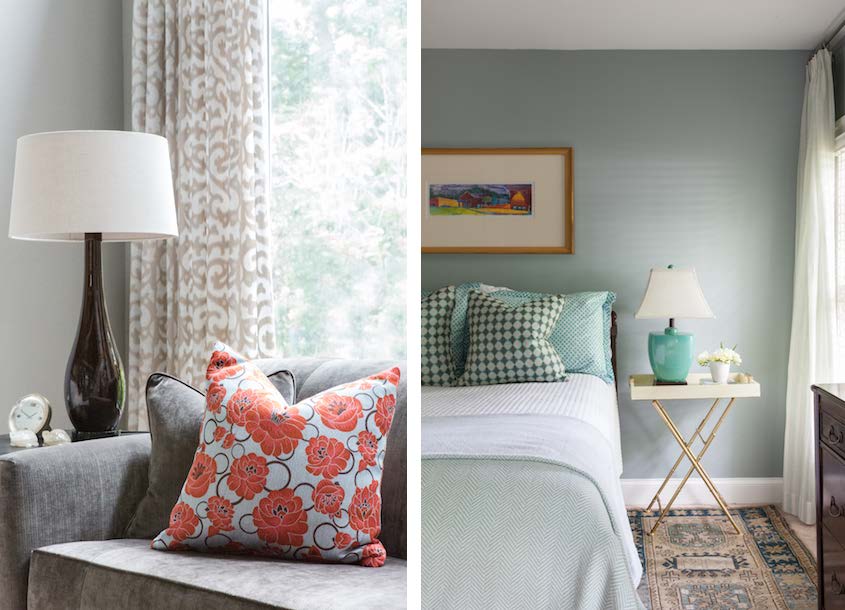 From there we moved on to other spaces. We added colorful pillows and sheer drapery to finish off their formal living room. We kept an inherited bedroom set from Dennis' sweet Mom and added color, draperies, and pillows to overhaul two guest bedrooms.
Their project was not a rip-and-replace, we weren't starting from scratch with a blank piece of paper.
Rather, our goal was to take what was already there and make it better, and more like them. Using functionality first, we focused on giving the house a soothing, joyful aesthetic. We upped the chic factor by a gajillion and helped them find their 'happy' at home.
For your own Safferstone experience  — get in touch.