I have this thing with dots.
They're the ideal small scale pattern, a perfect way to introduce a little something without going overboard or being too plain. They're cute, happy, and fresh, but there's a range of course.
Keep in mind, I ain't talkin polka; think little dots, or abstract ones. The more irregular the better. Maybe it's because they seem hand drawn, or remind me of something you might find in nature, like an animal skin.
Below is a roundup of some of my favorites out there and where they come from. Enjoy!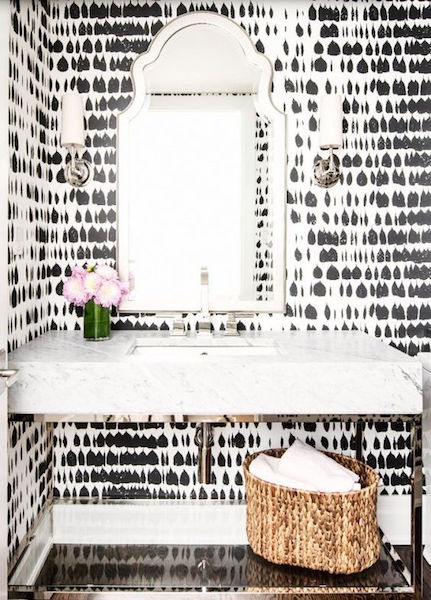 Photo: Stephanie Buchman   Source: My Domaine
I'm currently coveting Schumacher's Queen of Spain wallpaper. It looks super sharp here as the backdrop in this black & white bathroom dream come true. A pattern like this offers a grittiness to an otherwise very pretty space, like adding something a little tough with sweeter elements. I find it keeps things edgy, like wearing an old baseball tee with the perfect pair of Italian leather pumps.